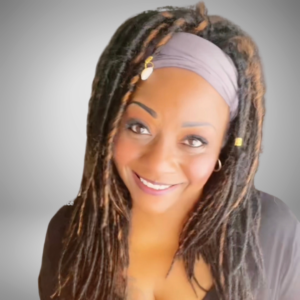 Welcome to IAWP Life Coaching, LLC, where transformation begins and healing unfolds. I'm Wintress Patrice, your certified NLP Life Coach, specializing in helping abuse survivors overcome the challenges they face, including domestic violence, mental, physical, emotional, and verbal abuse, as well as molestation, incest, generational trauma, and family bullying.
With a diverse educational background that includes a STEM degree in computer programming and a liberal studies degree from Limestone University in Gaffney, SC, I bring a unique blend of expertise to my coaching practice. As a member of The Limestone University President's Advisory Council and having completed some coursework for a PhD in industrial/organizational psychology at the University of Phoenix, I possess a deep understanding of human behavior and motivation, supporting your transformative journey.
Over the past two decades, I've gained invaluable experience in the telecommunication, technology, logistics, and supply chain fields, working with renowned Fortune 500 companies such as Johnson & Johnson, Tech Data, Avaya, AT&T, Verizon, Hewlett-Packard, and XPO Logistics. Notably, I made history as the first female manager of Information Systems at Financial Asset Management Systems, leading the development and implementation of their internet and intranet sites during their Department of Education contract in Atlanta, GA.
At IAWP Life Coaching, I firmly believe in the transformative power of NLP (Neuro-Linguistic Programming) to facilitate personal growth and lasting change. NLP explores the intricate connection between our thoughts, language, and behavior, enabling us to identify and change limiting beliefs, patterns, and behaviors that no longer serve us. By adopting a holistic approach that encompasses mindset, emotions, and behaviors, NLP life coaching offers a profound opportunity for self-discovery, healing, and transformation.
In addition to NLP, I integrate other modalities and techniques into my coaching practice to enhance your journey further. This personalized approach ensures that your coaching experience is tailored specifically to your unique needs and aspirations, maximizing your progress and success.
As part of IAWP Life Coaching, I am committed to providing a deeply personalized and client-centered coaching experience. I understand that your goals, needs, and aspirations are unique, and I take the time to genuinely comprehend your individual circumstances. Together, we create a collaborative partnership that fosters a supportive and empowering environment for your growth, transformation, and ultimate success.
Explore the resources available through IAWP Life Coaching. Dive into my books, where I share valuable insights and guidance for your healing journey. Tune in to the QTO – Queen Talk Only Podcast, where I discuss topics related to personal development, healing, and empowerment. And don't forget to check out our branded merchandise, a reminder of your commitment to self-care and personal growth.
IAWP Life Coaching, LLC is dedicated to guiding you on a transformative journey, unlocking your true potential, and embracing a future filled with possibilities. With our unique approach, extensive expertise, and personalized programs, we are here to support you in achieving your goals and living a life of fulfillment and empowerment. Start your journey with us today and discover the transformative power of NLP life coaching.
---