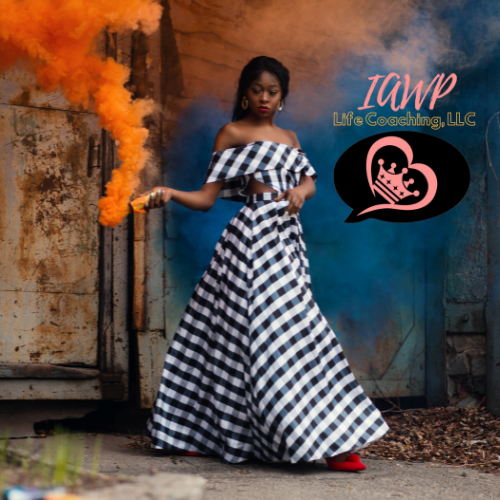 I never stop learning: from my own mistakes and the mistakes of others

Affirmation
Hello, Beautiful Souls – queens and kings of your own universe. As your trusted Certified NLP Life Coach, Wintress Patrice, I am excited to guide you on this journey of self-discovery and personal growth. One of the affirmations I hold dear is: "I never stop learning: from my own mistakes and the mistakes of others." This statement is a testament to the human spirit's resilient nature, always learning, always growing, constantly seeking ways to improve and evolve.
Life, my dear souls, is all about duality. Each day, we confront numerous situations where we are given the choice to perceive the negative or positive. Seeing the positive is an intentional act, a transformative decision that can shift your perspective and empower you to live authentically and unapologetically.
This journey may not always be easy, but remember: you are not alone. At IAWP Life Coaching, LLC, we are committed to supporting you through every stage of your personal development journey. Whether you're starting fresh or struggling to keep moving forward, we are here to guide you.
Powerful tools like affirmations, self-talk, Neuro-Linguistic Programming (NLP), and other life coaching modalities can make a significant impact on your self-development journey. They help create a positive mindset, increase self-esteem, and support your transformation to an authentic, powerful self.
But how can we utilize these tools effectively? Let's start with affirmations, a potent way to counter the negative self-talk that often clouds our minds. Consistently reinforcing positive self-affirmations helps in rewiring our brains to believe in our abilities and embrace our worth. Say it loud and clear: "I am learning, growing, and evolving every day."
NLP, a psychological approach that involves analyzing strategies used by successful individuals and applying them to reach a personal goal, is another beneficial modality. It relies on the idea that our perceptions of the world influence our reactions to the world. By shifting our perceptions, we can improve our reactions and results.
In the realm of life coaching, we work together to identify your core values, recognize your strengths, and develop a plan to overcome your weaknesses. By facing and understanding your past mistakes, you can turn them into powerful lessons and stepping stones to a brighter future.
Self-talk, often underrated, can greatly influence our mental health. Remember, the conversations you have with yourself can either propel you forward or pull you back. Always choose words that uplift you, encourage you, and push you toward your highest potential.
Now, my beautiful souls, I invite you to schedule a free 30-minute zoom consultation on my website, www.WintressPatrice.com. Together, we can develop a plan tailored to your needs, supporting you on your self-development journey.
For further growth and inspiration, I invite you to join me in the latest season of QTO – Queen Talk Only Podcast: Embrace Your Crown, Empower Your Reign! This podcast is all about empowering you, my queens and kings, to step into your full potential and live a life of purpose, confidence, and self-love.
In our second season, we'll explore a wide range of topics that uplift and inspire. Each episode, released every Sunday morning, is packed with insightful interviews, practical tips, and powerful techniques to help you overcome challenges, embrace your authentic self, and unleash your inner power.
And yes, you heard it right: I want to hear from you! Your stories, your triumphs, your insights – they matter. Share them with our community. Together, we can create a supportive, nurturing environment for everyone on this journey of self-discovery and personal growth.
I encourage you to share this article on your socials, comment below, and follow @WintressPatrice on Facebook, LinkedIn, & TikTok. Sharing helps create a community of mutual growth, where we can all learn from each other's experiences.
Remember, life is about continuous learning and growth. Embrace the duality of life, see the positive in every situation, and live authentically. As always, continue to be unapologetically you, knowing that each step you take is a testament to your strength and resilience.
With love and light, Wintress Patrice, your Certified NLP Life Coach, Founder of IAWP Life Coaching, LLC.