Queen Talk Only Podcast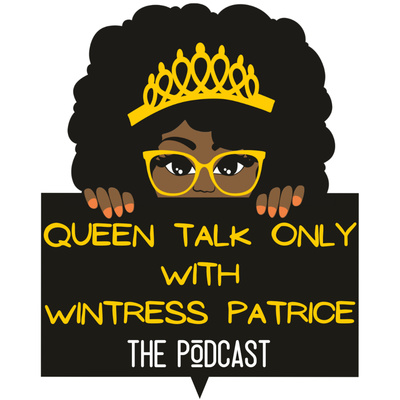 It's been a minute, but I am coming back!
This season will be published in both audio & video format. All topics are open for discussion with Wintress Patrice.
If you would like to be a guest on the podcast please text 267-571-6689 or email

[email protected]

and you will be sent a link to schedule your interview.
This is "QTO" Queen Talk Only the Podcast,  the jump off for many well needed discussions about real life issues with a Conscious Queen, Certified Life Coach, Social Media (SocMed) Influencer, and Empath.    Listen […]

This is "QTO" Queen Talk Only the Podcast,  the jump off for many well needed discussions about real life issues with a Conscious Queen, Certified Life Coach, Social Media (SocMed) Influencer, and Empath.   Listen […]

This is "QTO" Queen Talk Only the Podcast,  the jump off for many well needed discussions about real life issues with a Conscious Queen, Certified Life Coach, Social Media (SocMed) Influencer, and Empath. WintressPatrice.com Topic: […]

This is "QTO" Queen Talk Only the Podcast,  the jump off for many well needed discussions about real life issues with a Conscious Queen, Certified Life Coach, Social Media (SocMed) Influencer, and Empath.  WintressPatrice.com Topic: […]

This is "QTO" Queen Talk Only the Podcast,  the jump off for many well needed discussions about real life issues with a Conscious Queen, Certified Life Coach, Social Media (SocMed) Influencer, and Empath. Topic: Relationships […]