I don't regret my past actions, as regret won't help me move further. So instead, I accept them as a lesson.

Affirmation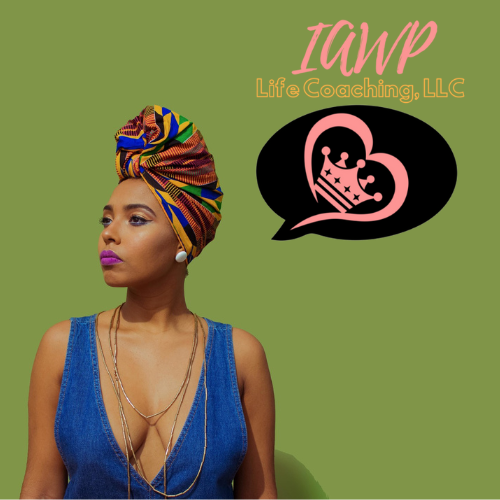 Hello, my Beautiful Souls! I am Wintress Patrice, your Certified NLP Life Coach, Founder of IAWP Life Coaching, LLC, and a steadfast believer in your incredible journey to reign in your own life. Today, I wish to expound on a key affirmation, one that radiates with wisdom and truth: "I don't regret my past actions, as regret won't help me move further. So instead, I accept them as a lesson."
When we delve into our past experiences, we often find a unique confluence of lessons and blessings. Every stumble, every triumph, every moment of sorrow, or joy, has shaped us into who we are today. Our pasts, entwined with our passions, struggles, and victories, have blessed us with unique gifts that only we can bring into this world.
Life is a constant ebb and flow, filled with numerous lessons disguised as everyday experiences. The joy lies in recognizing and celebrating these lessons. They become our blessings. They serve as our stepping stones, helping us cross the river of life, supporting us as we embark on the journey of personal growth.
Your past has a way of gifting you experiences and life lessons that contribute to your personal evolution. Each of us has a past that uniquely gifts us with something that only we can bring to this world. This "something" could be a talent, a unique perspective, resilience, creativity, or an unfathomable ability to love and empathize. Our past experiences are not a list of regrets, but a treasure trove of teachings.
Understanding and accepting our past experiences as life lessons is a crucial aspect of personal growth. To live more wholesomely, to walk more authentically in our purpose, we need to lean into our past. Our past experiences are not hindrances but building blocks that lead us towards our destiny.
Every life event, whether it seems positive or negative, contributes to shaping our individuality. By embracing our past, we acknowledge our personal growth journey. This allows us to stand firm in our authenticity and boldly express our truth. It's all about shifting our perspective from regretting the past to acknowledging and learning from it.
At IAWP Life Coaching, I offer personalized guidance to anyone embarking or struggling on this transformative journey. I am committed to providing a safe space where you can explore your past, embrace the present, and envision a future that is in alignment with your purpose. I invite you to schedule your free 30-minute Zoom consultation via my website, www.WintressPatrice.com. Together, we will navigate this journey, transforming obstacles into stepping stones, and stepping into our true power.
Please feel free to share this article with others who may benefit from its message. Engage with me and our community of beautiful souls by leaving your thoughts in the comments below. I would also love to connect with you on social media. Follow me @WintressPatrice on Facebook, LinkedIn, and TikTok for daily affirmations, tips, and motivational content.
If you are seeking more empowering content, I highly recommend Season 2 of QTO – Queen Talk Only Podcast: Embrace Your Crown, Empower Your Reign! Streaming with new episodes every Sunday morning, QTO is a platform to inspire, uplift, and empower you on your journey.
In this season, we delve deep into diverse topics aimed to enrich your life, from self-love and motivation to overcoming obstacles and nurturing relationships. QTO is not just about conversations; it is about creating a community of queens and kings, supporting, uplifting, and empowering each other.
An open invitation to you, my beautiful queens and kings: I would love for you to join me on the QTO – Queen Talk Only Podcast as a guest, sharing your empowering stories, insights, and experiences. Text me at 267-571-6689 or email at [email protected] to schedule your interview. Remember, your story has the power to inspire and empower others. Let's embrace our past, live authentically in the present, and confidently step into our bright future.
As we journey together on this path, let's transform our lives through understanding and acceptance of our past, empowering ourselves to live authentically, and embracing our unique gifts. Together, we can create a world of empowered queens and kings reigning with love, light, and purpose.