I forgive myself and others for hurting me.

Affirmation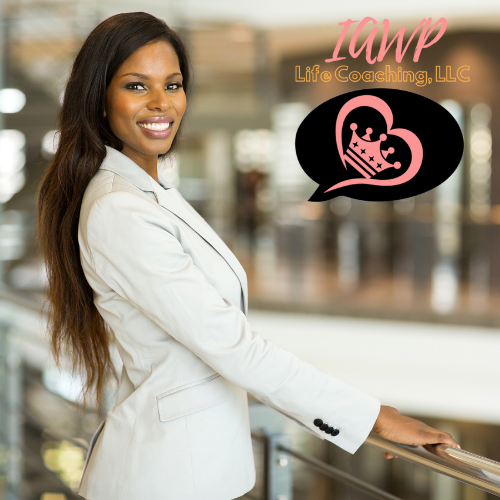 Hello, my Beautiful Souls! It's me, Wintress Patrice, your Certified NLP Life Coach and Founder of IAWP Life Coaching, LLC. Today, I'd like to delve into a powerful mantra: "I forgive myself and others for hurting me." In our life coaching sessions and NLP exercises, this affirmation plays a critical role in living authentically, unapologetically, and finding beauty in your journey.
Affirmations like these can be transformative. They set the tone for our self-talk, establishing the narrative we tell ourselves each day. You see, our self-talk profoundly affects our self-perception, and consequently, our actions. Therefore, learning to cultivate positive self-talk through affirmations is an essential step in personal development and self-improvement.
Neuro-Linguistic Programming (NLP), a crucial part of our coaching approach at IAWP Life Coaching, taps into these affirmations and positive self-talk. NLP essentially decodes our thinking patterns, giving us a roadmap to navigate and shift our thought processes towards healthier, more beneficial paths. This transformative power of NLP helps us reframe our experiences and emotions, leading us towards forgiveness and self-love.
Forgiveness is not just about pardoning others for their transgressions but about finding peace and resolution within ourselves. When we say, "I forgive myself and others for hurting me," we are not simply excusing the pain inflicted upon us. Instead, we are making a conscious choice to let go of resentment, anger, and hurt that may have held us back. We are choosing to embrace a future unburdened by past pain.
The path to forgiveness is a journey of introspection and self-awareness. It requires us to confront our pain, understand its roots, and then actively choose to let it go. This process can be challenging and often scary. But remember, dear queens and kings, every step you take on this journey is a testament to your courage and resilience.
At IAWP Life Coaching, we are committed to accompanying you on this journey, supporting you through each step. We offer a range of services tailored to your needs, from one-on-one coaching sessions to interactive workshops and courses. Our methods incorporate powerful tools and techniques from NLP and other life coaching modalities.
Are you starting or struggling on your self-development journey? Do you need guidance and support to navigate the path to self-love and forgiveness? If so, I invite you to schedule a free 30-minute zoom consultation on my website www.WintressPatrice.com. This consultation is your opportunity to discover how life coaching can help you live authentically and unapologetically.
Speaking of unapologetic authenticity, I am excited to share Season 2 of QTO – Queen Talk Only Podcast: Embrace Your Crown, Empower Your Reign! This podcast is a haven for queens and kings like you, a platform for sharing empowering stories, practical tips, and transformational insights. New episodes are available every Sunday morning, each one packed with inspiring interviews and powerful techniques for personal growth.
In Season 2, we cover a myriad of topics that uplift and inspire, from cultivating self-love to overcoming obstacles and building strong relationships. Each episode delves deep into the heart of what it means to reign with confidence and purpose in every aspect of your life.
What makes QTO – Queen Talk Only Podcast special is YOU. Yes, you, the incredible queen or king reading this. I invite you to share your empowering story on the podcast. Your voice matters. Together, we can build a powerful community that supports and uplifts each other.
To be a guest on QTO, reach out to me at 267-571-6689 or [email protected]. Let's schedule your interview and share your unique journey with our audience. Your story has the power to inspire and empower others, so don't hesitate to step forward and claim your spotlight.
Before I conclude, I'd like to ask you to share this article on your socials. You can follow @WintressPatrice on Facebook, LinkedIn, and TikTok for more empowering content. The path to self-love and forgiveness starts with a single step. Let this article be that step for someone else.
Remember, my beautiful souls, the journey to self-love and forgiveness is not a solitary one. I am here to guide and support you. Together, let's live authentically, unapologetically, and celebrate the beauty of our unique journeys. Here's to embracing our crowns and empowering our reign!
Sending you love and light,
Wintress Patrice