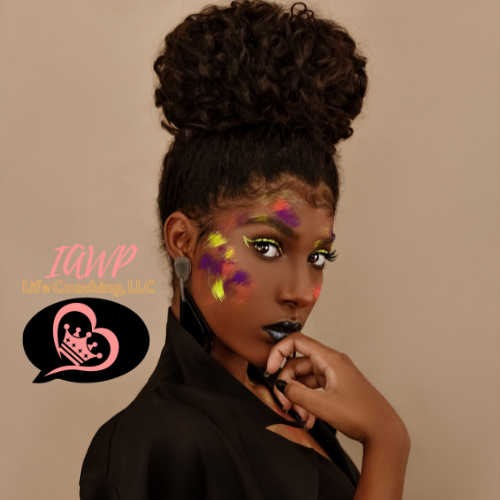 I strive to do my best every day, and that's enough

Affirmation
Greetings to my Beautiful Souls, my revered Queens and Kings! It's Wintress Patrice, your Certified NLP Life Coach and Founder of IAWP Life Coaching, LLC. As we journey together on this voyage of self-discovery and personal growth, I'm guided by a profoundly simple, yet powerful affirmation: "I strive to do my best every day, and that's enough."
In our world, where we are often weighed down by expectations and external pressures, it's crucial to remember the importance of being kind to ourselves. We are all works in progress, each day presenting an opportunity to learn, grow, and become better versions of ourselves.
Remember, progress doesn't always have to be monumental; it's the small, consistent steps that create substantial change over time. It's like planting a seed and nurturing it daily with care, patience, and love until it blossoms into a magnificent tree. Each day, when you make an effort, however small, to grow and evolve, know that you're enough. And you are making progress.
Affirmations are powerful tools that help us rewire our brains for positivity and success. When you repeat the phrase, "I strive to do my best every day, and that's enough," you're not just uttering words but speaking life into your reality. You're setting the tone for a more confident, motivated, and self-loving you.
Neuro-Linguistic Programming (NLP) is another potent modality that aids in personal growth. As a certified NLP Life Coach, I have witnessed its transformative power. It's about understanding how we think, feel, and behave and then utilizing this knowledge to modify our patterns to create desired outcomes. It's a roadmap to self-understanding and transformation.
Life coaching, infused with affirmations and NLP techniques, provides a holistic approach to self-improvement. It guides you to shift your perspective, gain emotional control, break limiting beliefs, and take charge of your life.
Now, if you're starting or struggling on your journey, remember, it's perfectly okay. Change is a process, and it takes time. But you don't have to go through it alone. IAWP Life Coaching is here to walk alongside you. We offer a free 30-minute zoom consultation, which you can schedule on our website, www.WintressPatrice.com.
As we continue our journey of personal growth, it's crucial to acknowledge and celebrate ourselves. Even a single step forward on this path is worth applauding. Remember, Rome wasn't built in a day. Celebrate your progress, no matter how big or small.
This journey is about cultivating self-love, not self-judgment. When we treat ourselves with kindness and compassion, we become our own cheerleaders, strengthening our resilience to navigate life's challenges and setbacks.
In the spirit of sharing and community, I invite you to spread this message of self-love and empowerment. Share this article on your socials and engage with the broader community of Beautiful Souls. Your comments, experiences, and perspectives enrich our collective wisdom. You can follow @WintressPatrice on Facebook, LinkedIn, and TikTok for more inspiring content.
And if you're looking for more empowering conversations and insights, don't miss Season 2 of QTO – Queen Talk Only Podcast: Embrace Your Crown, Empower Your Reign! The new episodes are now streaming every Sunday morning.
Each episode is packed with powerful techniques, practical tips, and inspirational interviews. We delve into a range of topics, including self-love, motivation, overcoming obstacles, and relationship building, all geared towards helping you step into your full potential.
Lastly, I want to hear from you! I invite you to be a guest on QTO – Queen Talk Only Podcast. Share your story of personal growth, your triumphs over adversity, or valuable insights that could inspire and empower our community of Queens and Kings.
Interested? Reach out to me by texting 267-571-6689 or emailing [email protected]. Let's schedule your interview and share your unique journey with our audience. Your voice matters, and together, we can create a powerful, supportive community.
Thank you for your time, Beautiful Souls. Remember, "I strive to do my best every day, and that's enough." Keep this affirmation close to your heart and let it guide you on your path. Remember to treat yourself with love and kindness. And never forget to celebrate every step you take on this journey. Here's to your success and growth.
Sending you love and light,
Wintress Patrice