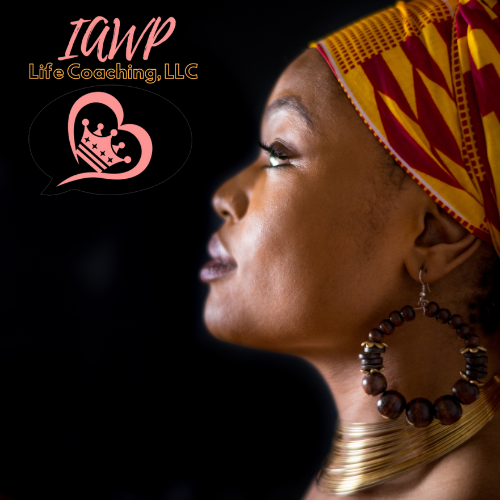 I am creative, and I have unique ideas. My work deserves recognition.

Affirmation
Beautiful souls, the queens and kings reading this, I come to you with a heart full of admiration and respect. As your Certified NLP Life Coach and founder of IAWP Life Coaching, LLC, I, Wintress Patrice, understand the uniqueness that every individual carries. Today, we delve into the powerful affirmation, "I am creative, and I have unique ideas. My work deserves recognition."
We are all imbued with a unique gift that only we can present to this world. This innate ability may manifest in the form of creativity, passion, empathy, leadership, or any of a myriad of talents. Recognizing and celebrating this individuality, regardless of its nature or perceived significance, is of paramount importance.
In our journey through life, our unique gifts serve as our compass. They illuminate our path, guide us to our true purpose, and enable us to live more authentically. In acknowledging these gifts, we celebrate our individuality, acknowledging the special qualities that define us.
Leaning into these gifts, accepting them wholly, and giving them room to grow is an act of self-love and self-acceptance. This acceptance allows us to be more authentically ourselves, fulfilling our purpose and adding value to the world in our unique way.
Our unique gifts are not for us alone; they are designed to be shared, to impact others, and to effect positive change. We are, each of us, a puzzle piece in the grand scheme of the universe, carrying a portion of the solution that the world needs.
The process of self-discovery and embracing our uniqueness can be a daunting task. It often involves overcoming self-doubt, challenging societal norms, and stepping out of our comfort zones. This journey, though filled with trials, is worth embarking on.
As your life coach, I am here to guide you through this exploration, to facilitate your understanding, and to support you in embracing your unique gifts. IAWP Life Coaching services are designed to aid anyone starting or struggling on their journey of self-discovery and purposeful living.
I offer a free 30-minute Zoom consultation for anyone in need of guidance or encouragement. This consultation is a starting point, an opportunity to begin unravelling your unique gifts and stepping into your purpose. You can schedule your consultation through my website, www.WintressPatrice.com.
Moreover, I invite you to tune into the second season of QTO – Queen Talk Only Podcast: Embrace Your Crown, Empower Your Reign! This podcast aims to empower you to live a life of purpose, confidence, and self-love.
In Season 2 of QTO, we'll delve into a wide array of topics that uplift and inspire. From cultivating self-love and overcoming obstacles to finding motivation and building strong relationships, we'll discuss it all. Our conversations are designed to explore what it means to be a queen or king and how you can reign confidently in every aspect of your life.
I also want to hear from you! I invite you to share your story, your journey, and your insights. Your experiences matter, and your voice can inspire and empower others. To become a guest on QTO – Queen Talk Only Podcast, reach out to me via text at 267-571-6689 or email at [email protected].
I encourage you to share this article on your social media platforms and leave a comment below. Your feedback is valuable to me. Remember to follow @WintressPatrice on Facebook, LinkedIn, and TikTok for regular updates, insights, and inspiration.
Living authentically in alignment with our unique gifts is not just a personal journey; it's a communal experience. It's about creating a world where we celebrate each other's gifts, uplift each other, and grow together.
Your work deserves recognition. Your ideas deserve a platform. You deserve to be seen, heard, and celebrated. I am here to facilitate that journey, to cheer you on, and to remind you of the power you possess.
Let's embrace our gifts, celebrate our uniqueness, and inspire others to do the same. Remember, you are creative, you have unique ideas, and your work absolutely deserves recognition. With love and light,
Wintress Patrice, Your Certified NLP Life Coach