No one is as hard on me as I am. I don't have to be so critical, and I'm allowed to make mistakes

Affirmation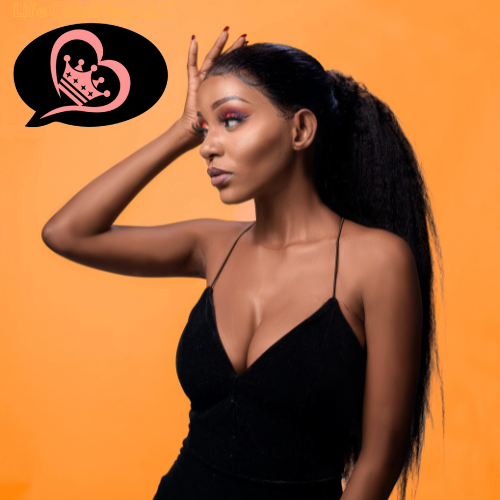 Hello, my beautiful souls. I am Wintress Patrice, your certified NLP Life Coach and the founder of IAWP Life Coaching, LLC. It's with love and humility that I write this article in hopes of encouraging every queen and king out there. The subject at hand is an affirmation that I firmly believe can change the narrative of our lives – "No one is as hard on me as I am. I don't have to be so critical, and I'm allowed to make mistakes."
It's a universal truth that we all make mistakes, regardless of our backgrounds or statuses. These mistakes can sometimes lead us into spirals of self-doubt, guilt, and criticism. However, the first step towards overcoming these emotions is acknowledging that it's okay to make mistakes. It's an inevitable part of our human experience.
Our mistakes are nothing more than stepping stones towards our destiny. Every error, every misstep is a chance to learn something new, grow stronger, and become wiser. Each mistake holds a hidden blessing, a lesson waiting to be unraveled.
It's essential to recognize and celebrate these lessons, these blessings that our mistakes bring. Instead of allowing the fear of failure to cripple us, let's cultivate a mindset that sees every mistake as an opportunity for growth, a chance to deepen our self-understanding.
Leaning into our mistakes and embracing them as learning opportunities enable us to tap into the gifts that lie within us. It empowers us to live wholly, authentically, and purposefully. Every mistake is a stepping stone, leading us closer to our truth and our purpose.
My beautiful souls, each one of us is on a journey, a journey towards self-discovery, self-improvement, and self-fulfillment. Sometimes this journey can be smooth, and at other times, it can be challenging. But remember, whether you're just starting on your journey or you're struggling with it, you're not alone.
IAWP Life Coaching is here to guide you, support you, and help you navigate your path. If you're feeling lost or overwhelmed, don't hesitate to schedule your free 30-minute Zoom consultation on my website, www.WintressPatrice.com. It's a safe space for you to express yourself, to seek guidance, and to find the clarity that you need to move forward.
Moreover, let's not forget the power of sharing and engaging in meaningful conversations. I invite each one of you to share this article on your social media platforms. Let's spread the message far and wide, encouraging others to also embrace their mistakes and live purposefully. Please feel free to comment below, sharing your thoughts, your experiences, and your wisdom.
I also encourage you to follow @WintressPatrice on Facebook, LinkedIn, and TikTok for more empowering content and heartfelt advice. Together, we can create a community of beautiful souls dedicated to self-growth, authenticity, and purposeful living.
In continuation of this empowerment journey, I'm excited to announce Season 2 of QTO – Queen Talk Only Podcast: Embrace Your Crown, Empower Your Reign! Now streaming with new episodes every Sunday morning. This podcast is designed to inspire, uplift, and empower every queen and king to step into their full potential and live a life of purpose, confidence, and self-love.
Throughout Season 2, we'll explore a wide range of topics, from cultivating self-love and finding motivation to overcoming obstacles and building strong relationships. Our conversations will delve deep into the heart of what it means to be a queen or king and how you can reign with confidence and purpose in every aspect of your life.
But, my beautiful souls, the essence of QTO – Queen Talk Only Podcast lies in your participation. I want to hear from you! Whether you've experienced personal growth, triumphed over adversity, or have valuable insights to offer, your voice matters. I invite you to join me on the podcast as a guest and share your empowering story. Simply reach out to me by texting 267-571-6689 or emailing [email protected]. Let's share your unique journey with our audience. Your story has the power to inspire and empower others, so don't hesitate to claim your spotlight.
In conclusion, my beautiful souls, remember this – "No one is as hard on me as I am. I don't have to be so critical, and I'm allowed to make mistakes." This affirmation isn't just a mantra; it's a mindset, a way of life that allows us to embrace our flaws, our mistakes, and see them as opportunities to grow and to learn. Let's not be too hard on ourselves; instead, let's shower ourselves with love, kindness, and understanding.
Embrace your mistakes, acknowledge your lessons, and celebrate your blessings. Because you, my beautiful souls, are extraordinary, capable, and resilient. And remember, IAWP Life Coaching is here to help you navigate your journey towards authenticity and purposeful living. You are not alone in this journey. Let's walk this path together, learning, growing, and thriving with every step we take.
Sending you love and light,
Wintress Patrice