"Your life is a reflection of what you believe. If you really believe something can stop you, it will."

Iyanla Vanzant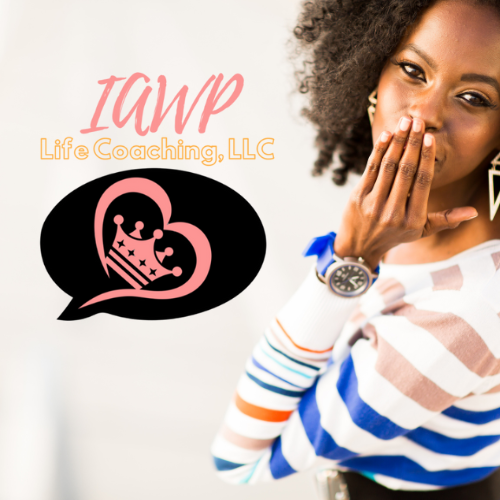 Hello, my Beautiful Souls. As your Certified NLP Life Coach and founder of IAWP Life Coaching, LLC, Wintress Patrice, I want to share a piece of wisdom with you today. Iyanla Vanzant once said, "Your life is a reflection of what you believe. If you really believe something can stop you, it will." This is the essence of our life journey, the mantra that guides us on our path to self-discovery, self-love, and self-care.
When we dive deep into self-care and self-love, we navigate through unchartered territories of our psyche. It's a voyage towards acceptance, compassion, and most importantly, love towards oneself. This journey is vital for personal growth and transformation. It is the cornerstone of the transformational journey that I walk with my clients as an NLP Life Coach.
NLP, Neuro-Linguistic Programming, is a powerful tool that I utilize in life coaching. It's about understanding the language of our mind and reprogramming it for success, happiness, and self-fulfillment. The way we speak to ourselves matters immensely, our self-talk is paramount. If we are consistently feeding ourselves negativity, our reality will mirror that.
Positive self-talk, on the other hand, can reshape our reality and open up new possibilities. It's about replacing the limiting beliefs that hinder our progress with empowering ones that propel us forward. With the right guidance and tools, this transformation is entirely within your reach.
As we continue this journey of self-discovery and self-love, we inevitably encounter our past mistakes and regrets. Self-forgiveness, then, becomes a critical part of this journey. Embracing self-forgiveness isn't about forgetting or condoning our past actions; it's about acknowledging them, learning from them, and freeing ourselves from the shackles of guilt and regret.
IAWP Life Coaching is designed to guide you through this intricate journey. We are here to provide you with a safe space to explore, grow, and transform. If you're starting or struggling on this journey, know that help is just a call away. Schedule your free 30-minute zoom consultation on my website, www.WintressPatrice.com. Let's take this life-changing journey together.
Beautiful souls, this is your journey. This is your time. You are worthy of love, care, forgiveness, and above all, happiness. These aren't just words; they're a reality that's waiting for you to claim it. As a queen or king, you have the power to create your kingdom, to shape your reality, and to live a life that's true to who you are.
I urge you to share this article with your community on social media. Let's empower each other. Let's grow together. Don't forget to follow me, @WintressPatrice, on Facebook, LinkedIn, & TikTok for more insightful and empowering content.
As we move forward, I'm thrilled to announce Season 2 of the QTO – Queen Talk Only Podcast: Embrace Your Crown, Empower Your Reign! This season, we're exploring topics that uplift and inspire – self-love, motivation, overcoming obstacles, building strong relationships, and so much more.
As your guide, I invite you to join me on the podcast. Share your stories, your growth, your triumphs. We all have a unique story that can inspire and empower others. To be a guest on the QTO – Queen Talk Only Podcast, text me at 267-571-6689 or email [email protected].
Thank you for being a part of this journey, my beautiful queens and kings. Together, we can build a community of empowerment, self-love, and transformation. With Love & Light, Wintress Patrice.