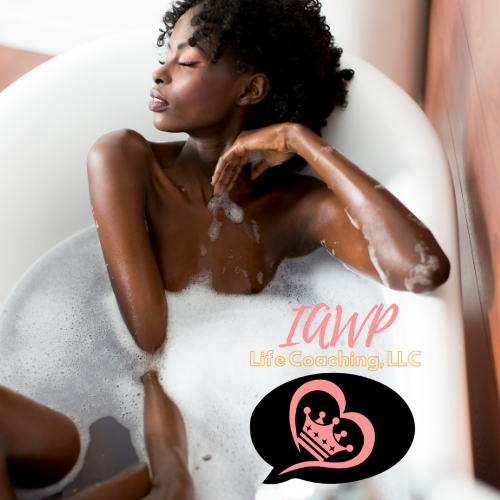 I am grateful for my past, happy with my present, and looking forward to my future.

Affirmation
Hello, Beautiful Souls! As Wintress Patrice, your Certified NLP Life Coach, and founder of IAWP Life Coaching, LLC, I am thrilled to be here with you. I am grateful for my past, happy with my present, and eagerly looking forward to my future. We should all resonate with this powerful affirmation, which speaks volumes about the journey of self-discovery, self-love, and self-care that we are on.
Having the courage to express gratitude for our past shows a high level of self-acceptance and self-love. Each experience, every decision, all of our joys and sorrows have been instrumental in shaping who we are today. They have made us resilient queens and mighty kings, strong enough to face whatever lies ahead.
Now, how about the present? It's the realm of happiness and contentment. Learning to be present, to live in the 'now', is a significant step in our self-development journey. It means fully engaging in our lives, appreciating every little joy, and facing challenges with optimism.
Looking forward to our future entails harnessing the power of positive self-talk and self-belief. When we use affirmations, we are engaging in a form of Neuro-Linguistic Programming (NLP), a life coaching modality that connects language, cognition, and behavior to create positive change.
Embracing affirmations like "I am grateful for my past, happy with my present, and looking forward to my future" encourages our subconscious minds to absorb these positive thoughts. As a Certified NLP Life Coach, I can assure you that these affirmations, when used correctly, can have a profound impact on your life.
However, let's not forget about the significance of self-care in our journey. It is a demonstration of self-love and respect, necessary to maintain our mental, emotional, and physical health. Simple acts of self-care like a nutritious diet, regular exercise, or even a quiet moment of meditation can recharge our spirits and equip us better to tackle life's challenges.
Remember, Beautiful Souls, self-love and self-care are not self-indulgent but crucial steps in our journey. It's all about accepting and appreciating ourselves, nurturing our well-being, and, above all, believing in our potential to create a bright future.
At IAWP Life Coaching, LLC, we support you in this journey, helping you to tap into your inner power and resilience. Whether you are just beginning or facing obstacles, I invite you to schedule a free 30-minute Zoom consultation on www.WintressPatrice.com. Together, we can make your journey towards self-love and affirmation a successful one.
As you journey along this path, it's vital to surround yourself with positive influences. Be sure to tune into Season 2 of QTO – Queen Talk Only Podcast: Embrace Your Crown, Empower Your Reign! Now streaming with new episodes every Sunday morning, we provide practical tips and powerful techniques for personal growth and overcoming challenges.
We are creating a community of empowered queens and kings, and you are an essential part of it. I invite you to join us on this journey, to share your stories, insights, and triumphs. Reach out to me at [email protected], or text 267-571-6689, and let's make your voice heard.
Before I leave, I want to encourage you all to share this article on your social platforms. Leave a comment below and let us know your thoughts. Follow @WintressPatrice on Facebook, LinkedIn, and TikTok for more insightful and empowering content.
And remember, Beautiful Souls, you are capable, you are powerful, and you deserve love and happiness. Keep practicing self-love, self-care, and positive self-talk. Be grateful for your past, be happy in your present, and look forward to a future full of possibilities.
Conclude with love and light,
Wintress Patrice