I have a right to my own opinion, and it doesn't have to align with anyone else's.

Affirmation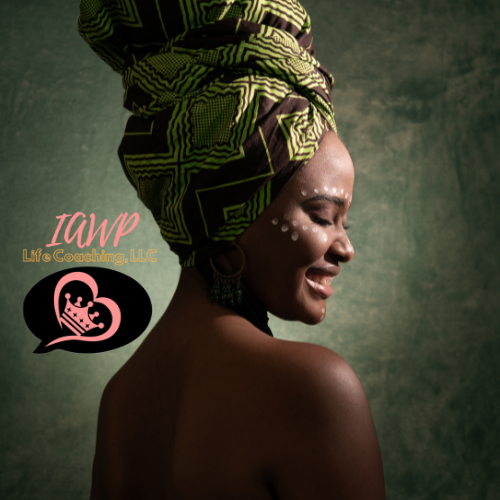 Hello, Beautiful Souls! I'm Wintress Patrice, your Certified NLP Life Coach, and Founder of IAWP Life Coaching, LLC. As we navigate through our self-development journey, let us remember this potent affirmation: "I have a right to my own opinion, and it doesn't have to align with anyone else's."
Our individuality is our strength, not a drawback. Your unique voice and perspective are what sets you apart. There's power in our differences. That's why embracing and expressing our personal views is paramount. It's part of our authenticity, which is a cornerstone of self-love.
Cultivating self-love is an essential step on this journey. It is the foundation of everything we do, including creating healthy boundaries. Boundaries serve as our personal guidelines, helping us protect our peace and energy. They enable us to teach others how to love and respect us, as we reflect that love onto ourselves.
Self-love isn't selfish, nor is it egotistical. It's about acknowledging your worth, embracing your individuality, and accepting your uniqueness. It's about realizing that it's okay not to align with everyone else's opinions or expectations. Your journey is yours alone, and it's beautifully unique.
Highly effective tools such as NLP, powerful affirmations, and positive self-talk are instrumental in nurturing self-love. As an NLP Life Coach, I've witnessed the transformative power of these techniques firsthand. They help us reprogram our minds, eradicate limiting beliefs, and replace them with empowering thoughts.
IAWP Life Coaching, LLC provides comprehensive coaching services to guide you on this path of self-development. Whether you're starting your journey or finding it challenging to maintain momentum, I am here to support and guide you. I invite you to schedule a free 30-minute Zoom consultation on www.WintressPatrice.com.
The IAWP Life Coaching experience is centered on one truth: We teach others how to love us by the way we love ourselves. We are the models of how we want to be treated, respected, and loved. By setting boundaries and affirming our self-love, we establish a blueprint for how we wish others to interact with us.
Engaging in positive self-talk reinforces our self-love, boosts our self-confidence, and strengthens our belief system. By consistently affirming positive truths about ourselves, we build a fortress of self-belief that's immune to external influences. Remember, your opinion is valid and should never be swayed by the whims of others.
Season 2 of QTO – Queen Talk Only Podcast: Embrace Your Crown, Empower Your Reign! is now streaming. Every Sunday morning, we deliver new episodes filled with enlightening conversations on self-love, overcoming obstacles, and building strong relationships.
In every episode, we explore what it means to be a queen or king and how to reign with confidence and purpose in all aspects of life. Each discussion aims to empower you, encouraging you to step into your full potential and live a life of purpose, confidence, and self-love.
You're not just a passive listener, though. I want to hear from you. I extend a heartfelt invitation to you, the incredible queen or king reading this, to join me as a guest on the podcast. Share your empowering story. Your voice, your experiences, your insights matter.
Whether you've experienced personal growth, triumphed over adversity, or have valuable insights to offer, your voice is vital. Together, we can create a community of queens and kings supporting and uplifting each other. Your story has the power to inspire and empower others.
If you're interested in sharing
your unique journey, reach out to me at 267-571-6689 or [email protected]. Let's schedule your interview and make your voice heard.
Embrace the path of self-love and boundary-setting. Remember, "I have a right to my own opinion, and it doesn't have to align with anyone else's." And if you're ready to delve deeper, I'm here to help.
As you continue your journey, consider sharing this article on your socials. Engage with our community by commenting below, and connect with me on Facebook, LinkedIn, and TikTok at @WintressPatrice.
Together, let's create a world where self-love is the norm, boundaries are respected, and every opinion is heard. Remember, you are a queen or a king, and it's time to embrace your crown, and empower your reign!
With love and light,
Wintress Patrice