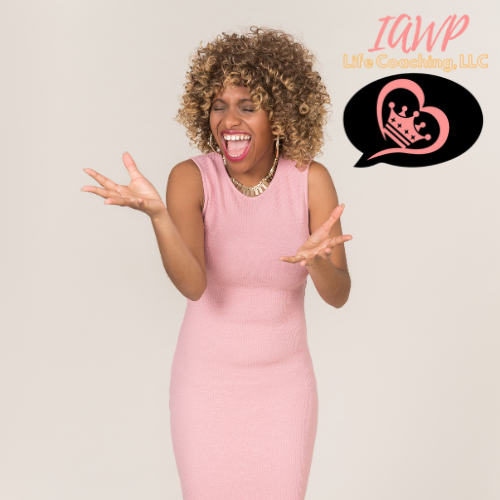 I love myself more each day.

Affirmation
Hello my beautiful souls! As Wintress Patrice, your Certified NLP Life Coach and founder of IAWP Life Coaching, LLC, I am here today to share some profound insights on a topic close to my heart: Self-love. Today, we'll be journeying through the mantra "I love myself more each day." We'll unravel how, much like a budding flower, self-love is an ever-evolving process that requires constant nurturing and care.
Self-love is a journey, not a destination. And like any journey, it involves a series of small steps. Each step we take, no matter how small, is a step closer to fully embracing and loving who we are. Every affirmation we tell ourselves, every kind act we extend towards ourselves, and every achievement we celebrate in our personal journey plays a critical role in constructing the edifice of our self-love.
Learning to love ourselves more each day is a beautiful act of self-discovery and acceptance. It's like meeting a new friend and falling in love with their unique attributes day by day. Only, this time, the friend is you. This intimate relationship with self fosters a nurturing environment within, enabling you to flourish and reach your fullest potential.
Acknowledging and celebrating our progress, no matter how minuscule it may seem, is an integral part of this journey. Every act of love we show ourselves, whether it's maintaining our physical health, pursuing our passions, or simply taking time to rest, is an act of self-celebration. It's a beautiful declaration of our worthiness and a testament to our ever-growing love for ourselves.
Moreover, it's through acknowledging and celebrating ourselves that we cultivate a deeper sense of self-awareness. We become familiar with our strengths, our weaknesses, our passions, our desires, our values, and our dreams. This self-awareness is what empowers us to set boundaries, stand up for ourselves, and confidently pursue our goals.
As we cultivate self-love, we become more capable of extending genuine love and compassion to others. It is only when we are overflowing with love for ourselves that we can truly love others without conditions or reservations. Just as a tree cannot give fruits unless it's nourished, we cannot offer love to others unless we love ourselves first. This unconditional love that emanates from within is what allows us to establish meaningful and fulfilling relationships.
Self-love, thus, is not a selfish act. It's a necessary act of respect towards our individuality. By not loving ourselves, we are denying our existence and doing a disservice not only to ourselves but also to the people we love. To truly honor and love others, we must first honor and love ourselves.
Embarking on this journey of self-love may seem daunting, especially if you're just starting or struggling. But remember, my beautiful souls, you are not alone. At IAWP Life Coaching, LLC, we are dedicated to guiding you every step of the way. Whether you're just beginning your journey or finding it challenging to navigate, we are here to offer you the support you need.
I personally invite you to schedule a free 30-minute zoom consultation with me via my website www.WintressPatrice.com. Let's together create a customized path that leads you to greater self-love, confidence, and empowerment.
For those of you looking for consistent inspiration and guidance, I encourage you to tune into Season 2 of the QTO – Queen Talk Only Podcast: "Embrace Your Crown, Empower Your Reign." This empowering platform is designed to inspire and support you throughout your journey.
In this season, we delve into a wide array of topics that serve as the foundation for a fulfilling and purposeful life. From cultivating self-love to overcoming obstacles and building strong relationships, we touch upon everything that defines the essence of being a queen or king.
In these inspiring conversations, I want to hear your stories. Your experiences, triumphs, and insights are invaluable, and sharing them will not only empower you but also inspire others in our community. If you are interested in being a guest on QTO – Queen Talk Only Podcast, I invite you to text me at 267-571-6689 or email me at [email protected].
Finally, my beautiful souls, if this message resonates with you, please share this article on your social media platforms and don't forget to comment below. By doing so, we can continue to build a powerful community of self-love warriors. Also, please follow @WintressPatrice on Facebook, LinkedIn, and TikTok to stay updated on valuable insights and events.
Remember, every journey begins with a single step. Start loving yourself more each day, acknowledge and celebrate your progress, and soon, you'll see how magnificently your life begins to transform. You have the power within you to reign over your life with grace, confidence, and love.
May this journey fill your life with love and light!