"My mission in life is not merely to survive, but to thrive; and to do so with some passion, some compassion, some humor, and some style."

Maya Angelou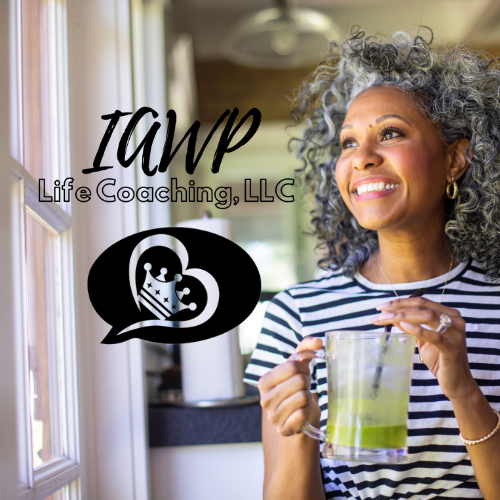 Hello Beautiful Souls,
I'm Wintress Patrice, a certified Neuro-Linguistic Programming (NLP) life coach and founder of IAWP Life Coaching, LLC. As I embark on another phase of my life journey, I am compelled to reflect on Maya Angelou's inspiring words, "My mission in life is not merely to survive, but to thrive; and to do so with some passion, some compassion, some humor, and some style."
These words resonate deeply with me as I consider what growing older means. Aging is more than just the physical changes we experience—it's an ongoing process of evolution and growth. It's about thriving, not just surviving, and doing so with grace, wit, and a vibrant zest for life. Aging, in its truest sense, is an art form—one that I've found comes with abundant wisdom and insight to share with others.
My journey, filled with life's various ups and downs, has nurtured me into the woman I am today. With each passing year, I find myself growing stronger, more resilient, and far more insightful than I ever could have imagined. The wisdom I have gained throughout my journey has become an integral part of the life coaching services I provide, and it is my utmost joy to impart this wisdom to my clients.
Through IAWP Life Coaching, I strive to support you, Beautiful Souls, in embracing your own aging process with grace and enthusiasm. Together, we can explore the deeper aspects of life, unlock your potential, and help you thrive in your personal and professional lives. In each session, I bring my passion, compassion, humor, and style to the forefront, ensuring that each interaction is not just informative, but also transformative and enjoyable.
In this spirit of sharing, I urge you to interact, contribute, and become a part of the IAWP Life Coaching community. Like, Share, Save, Comment on our updates, and follow me, Wintress Patrice, on Facebook, TikTok, and LinkedIn. Each interaction fosters a stronger, more enlightened community of Beautiful Souls committed to thriving in every stage of life.
Moreover, engaging with our online platforms provides you with an abundance of resources, insights, and motivational content that can assist you on your journey towards growth and enlightenment. Sharing your experiences and reflections not only enriches your life but also helps others in their journeys.
In the end, remember that growing older does not equate to diminishing. Instead, it means growing in wisdom, grace, and vibrancy, while always seeking to thrive, not merely survive. Join me on this journey, and together, let's continue to celebrate life's richness in all its stages.
As always, I extend Light and Love to you all.
Wintress Patrice xoxo