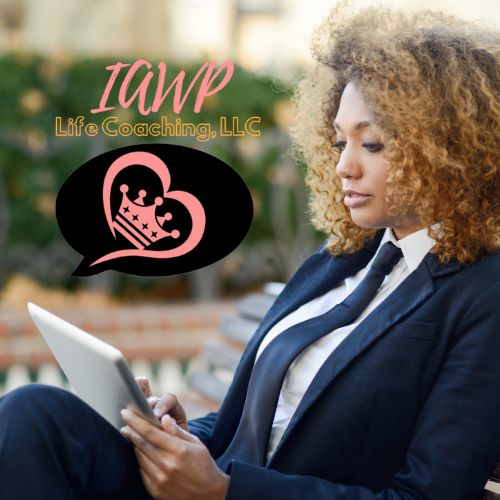 I am surrounded by people I love, and they love me back.

Affirmation
Hello, Beautiful Souls! It's Wintress Patrice, your Certified NLP Life Coach, and Founder of IAWP Life Coaching, LLC. It is an absolute joy to connect with each one of you. Today, we'll journey into an important affirmation, one that I truly believe in: "I am surrounded by people I love, and they love me back." This affirmation is the foundation of building a life filled with self-love, happiness, and fulfillment.
But before we delve deep into our discussion, let me remind you of the impactful services offered at IAWP Life Coaching. Here, we are dedicated to guiding you on your self-development journey. If you're starting or struggling on your path, don't hesitate to schedule your free 30-minute zoom consultation on www.WintressPatrice.com. It's time to embrace the journey and discover your authentic self.
At the heart of today's affirmation is self-love. Self-love is more than an emotion; it's a state of being, an ongoing relationship with oneself. As we engage in self-love, we send a powerful message to the universe and others about how we expect to be treated. This is because, ultimately, we teach others how to love us by the way we love ourselves.
In Neuro-Linguistic Programming (NLP), we often talk about the power of affirmations and self-talk. These tools, when applied mindfully, can dramatically shift our thinking patterns, emotional states, and, consequently, our actions. As a certified NLP Life Coach, I've witnessed the transformative effects of these practices in many of my clients' lives.
Using powerful affirmations, like the one we're exploring today, can help you to foster a positive internal dialogue. This positive self-talk has been proven to enhance self-esteem, improve mental health, and even boost physical health. Simply by changing the narrative in our minds, we can alter our perceptions and our lives.
Our self-talk, laden with self-love and affirmations, naturally sets boundaries. And, believe me, boundaries are vital for healthy relationships. Creating boundaries doesn't mean shutting others out; rather, it's about teaching them how to respect our emotional, mental, and physical space. Boundaries are an extension of our self-love and self-respect, communicating to others what we will and will not tolerate.
Let's discuss the life coaching modalities that facilitate this journey. Alongside NLP and affirmations, techniques like visualization, meditation, mindfulness, and journaling are proven tools for personal growth. These modalities encourage introspection, allowing us to confront our inner selves and instigate meaningful change.
Furthermore, embracing self-love and setting boundaries are crucial elements in realizing our affirmation: "I am surrounded by people I love, and they love me back." It takes courage to make changes and set boundaries in our relationships. However, as we evolve, we attract people who appreciate our growth, respect our boundaries, and reciprocate our love.
If you've come this far, you're definitely on the right path. Yet, there might be times when you feel overwhelmed or uncertain. That's where life coaching steps in. At IAWP Life Coaching, we work closely with you, providing guidance, insights, and strategies tailored to your unique journey.
Now, allow me to invite you to Season 2 of QTO – Queen Talk Only Podcast: Embrace Your Crown, Empower Your Reign! Every Sunday morning, we release new episodes that delve into a plethora of empowering topics, from cultivating self-love and overcoming obstacles to building strong relationships.
Moreover, we want you, our inspiring queens and kings, to join us. Yes, we
are inviting you to share your empowering stories, your triumphs, your insights. Simply text 267-571-6689 or email [email protected] to schedule your interview. Don't shy away; your voice has the power to inspire and empower others.
As we wrap up this heartfelt exchange, I hope that the affirmation, "I am surrounded by people I love, and they love me back," resonates with you as it does with me. I believe it's an affirmation that guides us to embrace self-love, create boundaries, and cultivate healthy relationships.
Before we part, beautiful souls, I encourage you to share this article on your socials, comment below, and follow @WintressPatrice on Facebook, LinkedIn, and TikTok. Let's continue this journey together, celebrating our growth and promoting self-love.
Remember, my Queens and Kings, your journey is unique, your story is powerful, and your voice is needed. Let's step into our power, embrace our crowns, and empower our reign. Until our next connection, I'm sending you love and light.