I am not obligated to agree with everything others ask me to do.

Affirmation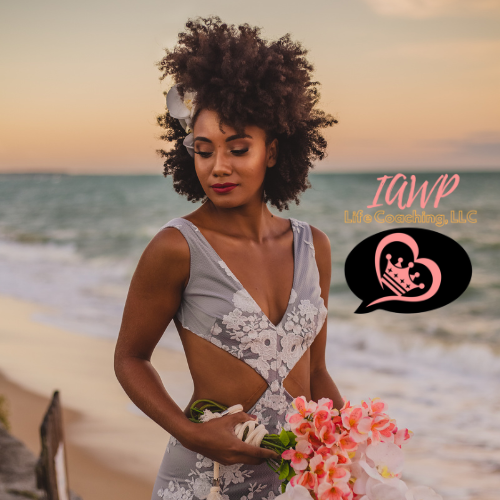 Hello, my Beautiful Souls – the queens and kings reading this article! I am Wintress Patrice, your Certified NLP Life Coach and Founder of IAWP Life Coaching, LLC. Today, we will delve into a powerful affirmation that has been a beacon on my personal development journey: "I am not obligated to agree with everything others ask me to do."
This proclamation is not merely about disagreement. It is about recognizing and affirming our individual worth, our right to establish boundaries, and the inherent dignity that comes with self-love. At its core, it is a declaration of self-empowerment.
I firmly believe that we teach others how to love us by the way that we love ourselves. This self-love acts as a guide, enabling us to communicate our worth to others. When we love ourselves, we create a radiant aura of confidence that inevitably attracts respect, love, and authenticity from the people around us.
Loving oneself is not always easy. It is a journey, often requiring deliberate, mindful effort. It is here that life coaching techniques and modalities like Neuro-Linguistic Programming (NLP), powerful affirmations, and positive self-talk come into play. These tools empower us to reshape our thought processes, emotions, and reactions, helping us embark on a transformative journey of self-discovery and self-love.
NLP, in particular, is an incredibly effective method for developing positive mental habits. As an NLP Life Coach, I harness the power of NLP to help my clients establish new behavioral patterns that propel them towards their life goals. It's about aligning your conscious thoughts with your subconscious beliefs, creating a harmonious and supportive mental environment for growth.
Utilizing affirmations and self-talk is equally important. These tools enable us to drown out negative self-beliefs and instill empowering narratives within our minds. They are akin to personal mantras, offering us strength, assurance, and positivity when we need it most.
It is essential to remember that establishing boundaries is a crucial part of self-love. Boundaries are not about isolation or building walls around ourselves. They are about recognizing our needs, our comfort zones, and ensuring we are not compromising ourselves for the sake of others.
Our affirmation, "I am not obligated to agree with everything others ask me to do," underlines the importance of this boundary-setting. It empowers us to say no when we need to, to ensure our mental, emotional, and physical well-being are prioritized.
To all the beautiful souls embarking or struggling on this journey of self-love, remember that help is available. At IAWP Life Coaching, LLC, we are committed to assisting you on this path. Schedule your free 30-minute zoom consultation via www.WintressPatrice.com, and let's begin this journey together.
For those seeking additional inspiration and empowerment, tune into Season 2 of the QTO – Queen Talk Only Podcast: Embrace Your Crown, Empower Your Reign! Streaming now, with new episodes every Sunday morning.
This season, we're covering a wide array of topics, from cultivating self-love and overcoming obstacles to building strong, fulfilling relationships. Each episode is designed to help you embrace your authenticity and unleash your inner power.
I invite you, the queens and kings reading this, to join me on the podcast as a guest and share your empowering story. Your voice matters, and together, we can create a vibrant community of queens and kings uplifting and supporting one another.
If interested, text 267-571-6689 or email [email protected] to schedule your interview. Your story can inspire and empower others, so don't hesitate to claim your spotlight.
Share this article on your socials and follow @WintressPatrice on Facebook, LinkedIn, & TikTok for more empowering content. Remember to comment below and let me know your thoughts.
So, my Beautiful Souls, embrace your crown, set your boundaries, and remember the power of self-love.
With love and light,
Wintress Patrice