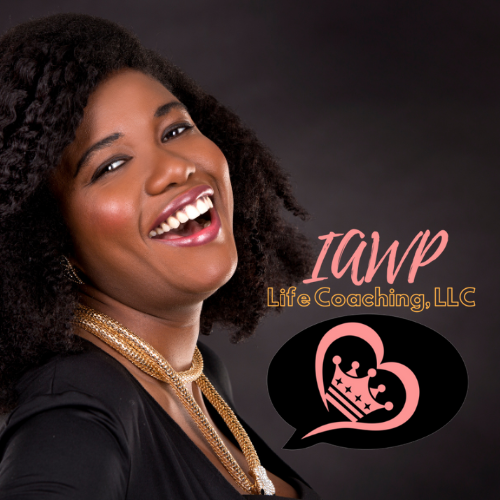 I can and should say "no" without any excuses when I want to

Affirmation
Hello Beautiful Souls,
As your Certified NLP Life Coach, I want to take a moment to honor you, the queens and kings who are committed to personal growth and authenticity. I'm Wintress Patrice, the founder of IAWP Life Coaching, LLC, and today, I want to talk about the life-changing power of a simple word: "no". I want to guide you on a journey of self-love, and self-respect, where you learn to set boundaries and understand that saying 'no' is a complete sentence.
Each of us, in our journey, has had moments where we wished we had said 'no'. But fear, guilt, or the desire to please kept us silent. Yet, it's essential to remember that your voice matters. We teach others how to love us by the way that we love ourselves. And the affirmation, "I can and should say 'no' without any excuses when I want to," is a potent step on this journey.
Your self-talk plays a significant role in your journey. The affirmations you choose, and the way you communicate with yourself impacts the path you tread. As an NLP Life Coach, I've seen how Neuro-Linguistic Programming (NLP) can transform lives, building an inner dialogue that nurtures growth, resilience, and empowerment.
At IAWP Life Coaching, we're dedicated to helping you harness this power, guiding you in your journey of self-discovery and growth. Our services are tailored for those starting or struggling with their journey to self-love, and we offer a free 30-minute zoom consultation. Simply head over to www.WintressPatrice.com to schedule it.
Sharing your experiences helps not just you but also others on a similar path. So, please take a moment to share this article on your social media platforms. Encourage conversations about self-love, and personal boundaries. Remember, every queen and king deserves to be heard.
As you share your experiences, don't forget to follow @WintressPatrice on Facebook, LinkedIn, and TikTok. Here, you'll find a community of Beautiful Souls, sharing their journey and insights, uplifting each other as they tread the path to self-discovery and growth.
The journey to self-love is a rewarding, albeit challenging one. There will be moments of self-doubt and hurdles. But remember, these obstacles are stepping stones on your path, each leading you closer to understanding, loving, and respecting yourself.
To help you navigate these challenges, I invite you to listen to Season 2 of the QTO – Queen Talk Only Podcast. Titled "Embrace Your Crown, Empower Your Reign," this podcast is all about empowering you, helping you step into your full potential, and live a life of purpose, confidence, and self-love.
In each episode of QTO, we delve deep into topics that inspire and uplift. We talk about self-love, motivation, overcoming obstacles, building strong relationships, and much more. But the most significant part is – we want to hear from you.
Your story is unique, inspiring, and powerful. By sharing it, you have the potential to uplift others, encouraging them on their journey. So, I invite you to join us on the QTO – Queen Talk Only Podcast. Text 267-571-6689 or email [email protected] to schedule your interview.
Every queen and king has a story to share, an insight to offer. Together, we can create a community where we support each other, learn from each other, and uplift each other. So, step forward, claim your spotlight, and let your voice be heard.
Remember, your journey is your own, unique and beautiful. Respect it, love it, and never hesitate to say 'no' when you need to. Because 'no' is a complete sentence, a powerful affirmation of self-love and respect.
In closing, I send you love and light, reminding you that you are a queen or king, deserving of respect, love, and happiness. Keep shining, keep growing, and remember to say 'no' when you need to.