"When you take care of yourself, you're a better person for others. When you feel good about yourself, you treat others better."

– Solange Knowles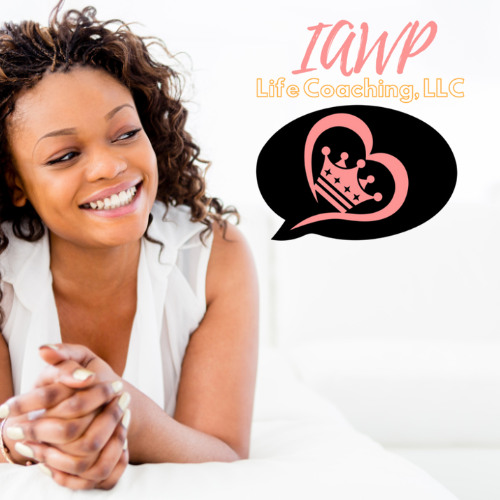 Dear Beautiful Souls,
It's a profound joy to connect with you through this open letter. I am Wintress Patrice, your dedicated Certified NLP Life Coach and the proud founder of IAWP Life Coaching LLC. Today, I want to share something that resonates deeply with my philosophy, a thoughtful quote by Solange Knowles, "When you take care of yourself, you're a better person for others. When you feel good about yourself, you treat others better." The essence of these words anchors the theme of our discussion today, focused on self-care, self-love, and how these impact our relationships with others.
In the era of constant hustle and exponential growth, it can be easy for you, as noble queens and kings, to get lost in the chaotic world that often overlooks the critical importance of self-care. However, it is my belief, and the purpose of this letter, to remind you that self-care is your inherent right, a vital armor that safeguards your well-being while empowering you to influence others positively.
Now, you may wonder, "What is self-care?" It's a term often bandied around in wellness circles, but true self-care is more than sporadic spa days or rare moments of relaxation. It's about a holistic approach to well-being, a continual commitment to prioritize your needs, and to cherish your individuality. It's about creating a space where your mind, body, and spirit can bloom in harmony, encouraging a tranquil, fulfilling existence.
When you practice self-love and care, you set an exemplary precedent. You project an image that you value your own well-being, inspiring those around you to emulate these behaviors. This practice of self-empowerment radiates outward, its positive influence felt far and wide.
Every queen and king deserves to hold their head high, wearing their self-esteem like an unshakeable crown. This inner confidence isn't purely a result of external validation or achievements; it's a state of being that originates within, nurtured and fortified by self-care and self-love. So, adjust your crown, remind yourself of your worth, and realize that you deserve utmost respect and care, especially from your own self.
If you're on the verge of this journey or struggling with self-care, please remember, you don't have to tread this path alone. The road to self-love can indeed be demanding, but its rewards are boundless. As an experienced life coach, I am ready to guide you on this transformative journey. I'm accepting new clients for personalized 1:1 life coaching, designed to help you unlock your full potential. I encourage you to book a free 30-minute consultation on my website, www.WintressPatrice.com. Together, let's embark on your self-discovery journey.
Beautiful souls, I urge you to share your experiences, your journey with the world. Engage in the conversation by commenting below and sharing this letter with others. Don't forget to connect with me on social media; you can find me @WintressPatrice on Facebook, TikTok, and LinkedIn. Together, we can build a community rooted in compassion, understanding, and self-love.
Additionally, join me on the 'QTO – Queen Talk Only Podcast', where we delve deeper into the nuances of self-care, authenticity, and personal growth. Season 2 is streaming now, with fresh episodes unfurling every Sunday morning. Let's continue these inspiring and healing conversations, carving out a path towards a more authentic, joyous existence.
As we conclude this open letter, I urge you to recognize and embrace the unique light that lies within you. Prioritize your needs, shower yourself with the love and care you typically reserve for others. You are a queen, you are a king, you are a beautiful soul, deserving of all the positivity and goodness the universe has to offer.
Until our paths cross again, may your journey be illuminated with Love and Light.
With heartfelt warmth and respect,
Wintress Patrice