What you tell yourself about yourself, about your life, about your limitations, you will believe.

Iyanla Vanzant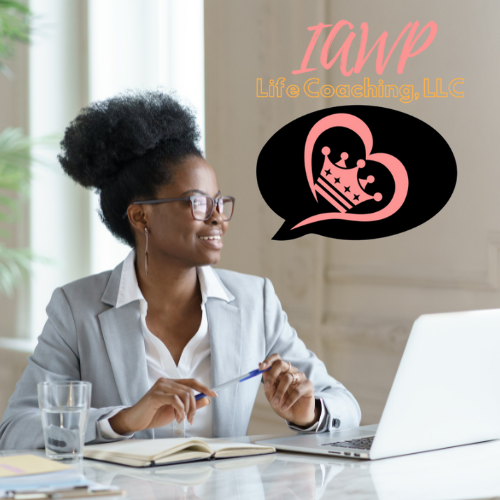 Hello, my beautiful souls, the queens and kings reading this article. It's me, Wintress Patrice, your Certified NLP Life Coach and founder of IAWP Life Coaching, LLC.
Reflect on this profound quote by the sage-like Iyanla Vanzant, "What you tell yourself about yourself, about your life, about your limitations, you will believe." Such a simple yet powerful message to remind us of the influence of our thoughts on our realities. The stories we tell ourselves, the narratives we choose to live by, all become the bedrock of our lives.
At the core of this understanding is the notion of self-love and self-care. How we perceive ourselves, how we speak to ourselves when no one is listening – that is the crux of our personal relationship with our own being. Self-love is about embracing who you are, flaws and all, while self-care is the act of nourishing that love daily through our actions. Both are critical to our well-being and to the cultivation of a harmonious life.
One essential element in this journey is positive self-talk. The narratives we construct for ourselves are crucial in shaping our realities. Speaking words of love, encouragement, and power to ourselves is a surefire way to foster self-love. When we speak life into our existence, we uplift ourselves, setting the foundation for a healthier, more loving relationship with ourselves.
As an NLP Life Coach, I utilize Neuro-Linguistic Programming (NLP) to assist you in rewriting your life's story. NLP is a powerful modality that involves understanding the relationship between our thoughts, language, and behaviors. By manipulating these elements, we can transform negative patterns into positive ones.
But it doesn't stop at NLP. There are numerous life coaching modalities, such as Cognitive Behavioral Coaching, Solution-Focused Coaching, and others, that can guide you on this journey of self-discovery and self-forgiveness. It's a journey that's unique to every individual, and using the right tools can make a world of difference.
If you're starting or struggling on your journey, don't hesitate to reach out. IAWP Life Coaching is here to assist you. Whether it's the process of self-love, self-care, or positive self-talk, we're here to guide you. Remember, the first step is often the hardest, but once you take it, the path becomes clearer. So, why not schedule a free 30-minute consultation via Zoom through my website, www.WintressPatrice.com?
In line with empowering narratives, I am excited to introduce Season 2 of the QTO – Queen Talk Only Podcast, "Embrace Your Crown, Empower Your Reign!" This season, we will delve into a range of topics designed to inspire and uplift you. From cultivating self-love, finding motivation, overcoming obstacles to building robust relationships – we will cover it all!
You, my beautiful soul, are not just a listener but a vital part of our QTO community. Your story matters, and I'd love to hear it. If you wish to share your empowering journey, feel free to reach out to me by texting 267-571-6689 or emailing [email protected]. Let's schedule your interview and make your unique story heard.
Engagement is crucial in our journey together. So, don't forget to share this article on your social platforms. Your sharing, comments, and engagement not only support this platform but inspire and encourage others in their journey. Also, remember to follow @WintressPatrice on Facebook, LinkedIn, and TikTok for daily doses of inspiration and wisdom.
Remember, the narrative you tell yourself shapes your world. So, tell yourself a story that uplifts, empowers, and sparks joy within you. It all begins with self-love, self-care, and positive self-talk.
Wrapping up, I implore you to step into your power, embrace your crown, and empower your reign. No matter what stage you are in your journey, remember, it's never too late to rewrite your story.
With much love and light, I encourage you to harness the power within you, be it a queen or a king. Your crown has been waiting for you, and it's time to wear it with pride and confidence. Your journey to self-love, self-care, and positive self-talk starts now. Remember, IAWP Life Coaching is here to support you every step of the way.