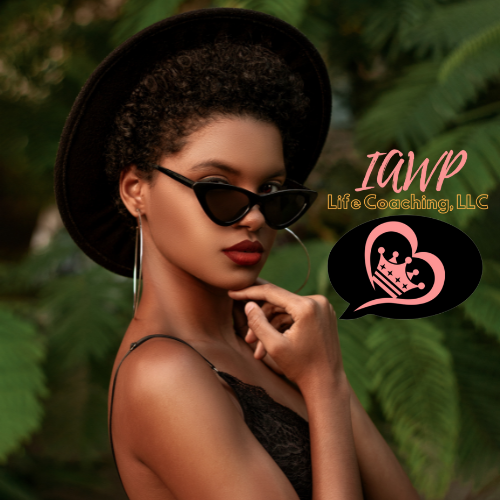 Dear Beautiful Souls,
I am Wintress Patrice, a Certified NLP Life Coach, and founder of IAWP Life Coaching, LLC. Today, I want to talk to you about a subject that is near and dear to my heart – self-empowerment. I want to remind you that you possess a strength within you that is unmatched and immeasurable. It is time we unlock that power together.
Self-empowerment is the art of taking control over your life. It's about understanding your worth, celebrating your individuality, and creating a life that reflects your values, your passions, and your dreams. It is about shaping your destiny and living authentically. This journey, however, can sometimes feel overwhelming, especially for those of us in the BIPOC community. The path to self-empowerment can be steep, rugged, and full of obstacles, but I assure you, it is one worth traveling.
Step one is recognizing your potential. Understand that you are capable, you are enough, and you are deserving of the life you dream of. You are not defined by societal norms, expectations, or stereotypes. Your power comes from within, from a place of resilience, creativity, and determination that is unique to you.
Step two is setting your goals. Define what success and happiness look like for you, and not for anyone else. It is your life, your journey, and your choice. Write down your goals and envision your future with those goals in mind.
Step three involves cultivating self-love and self-compassion. This can be the hardest step, but it is also the most rewarding. Love yourself for who you are, flaws and all. Your quirks and imperfections make you unique and they are the parts of you that need the most love.
Step four is embracing failure. Understand that failure is a part of the process, not the end of it. It is a stepping stone, a learning opportunity, and a sign that you are pushing your boundaries and growing.
Step five is to keep learning and growing. Invest time in understanding yourself better, in improving your skills, and in nurturing your mind and body.
Lastly, step six is to ask for help when needed. Seeking guidance is not a sign of weakness; rather, it's a testament to your strength. It shows you are committed to your journey and willing to learn from others.
If you're struggling with self-love or ready to embark on your self-love journey, I am here to help. I am currently accepting new clients for 1:1 coaching. Together, we can work on unlocking your power, nurturing your self-esteem, and guiding you towards self-empowerment. To explore this possibility, I invite you to book a free 30-minute zoom consultation. Let's embark on this empowering journey together.
Remember to share this message with others who might need it, leave your comments, and follow me @WintressPatrice on FaceBook, TikTok, and LinkedIn for more insights and motivation. And don't forget to tune into QTO – Queen Talk Only Podcast, Season 2, every Sunday morning. Together, we will delve deeper into these topics and learn from each other's experiences.
Remember, the power is already within you, waiting to be unlocked. So, go ahead. Embrace it, celebrate it, and watch as you transform your life in beautiful, unimaginable ways.
With Love and Light,
Wintress Patrice