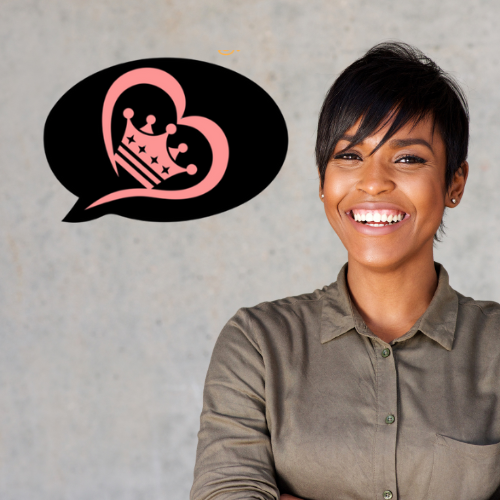 "Don't wait around for other people to be happy for you. Any happiness you get you've got to make yourself."

– Alice Walker
---
Hello Beautiful Souls,
This is Wintress Patrice, your dedicated guide, and partner in the journey of self-discovery and personal fulfillment. As a Certified Neuro-Linguistic Programming (NLP) Life Coach and the founder of IAWP Life Coaching LLC, I am profoundly honored to share the wisdom and experience I have gained with you, as we navigate the path to your individual transformation together.
In today's interconnected and fast-paced world, there's one topic that resonates deeply with everyone, but particularly with our BIPOC (Black, Indigenous, and People of Color) community – it's the search for true happiness. And not just a fleeting or temporary sense of joy that we often find from external factors, but a lasting, deep-rooted happiness that originates from within ourselves. To beautifully encapsulate this idea, I refer to the powerful words by renowned author Alice Walker, "Don't wait around for other people to be happy for you. Any happiness you get you've got to make yourself." This quote holds a profound message, urging us to pause, reflect, and truly internalize its essence.
As a proud member of the BIPOC community, our shared journey in this world is uniquely ours, colored with episodes of resilience, strength, unity, and the celebration of our rich, diverse cultures. Yet, these shared experiences, although crucial in forming our collective identity, do not delineate the limits of our personal happiness. The joy we seek, the contentment we desire, is uniquely ours to create.
Beautiful Souls, your happiness is a masterpiece that only you can craft. It's a testament to your individuality, your authenticity, and your intrinsic self-worth. Creating your happiness involves actively nurturing your self-awareness, a vital cornerstone of our emotional landscape. It is through knowing ourselves deeply that we can gain mastery over our thoughts, feelings, and actions. It's about acknowledging our imperfections, embracing them, and recognizing our strengths and resilience that define our unique selves. It's about practicing self-love and self-care as intentional, daily rituals that nourish our physical, mental, and spiritual well-being.
However, remember that the path to personal fulfillment and self-love does not necessitate isolation. We are bound by our shared experiences, stories, and aspirations. Our community, our shared strength, is our biggest asset. Encourage one another, uplift each other, and grow together. Each one's empowerment fuels the collective, each success story inspires a multitude of others.
If you're reading this and feel like you're grappling with challenges, or if you're prepared to embark on your transformative journey, I want to reassure you – I am here for you. As part of my commitment to empowering others, I am currently accepting new Life Coaching clients for personalized one-on-one coaching sessions. We can delve deeper into these discussions, unravel the layers of self-discovery, and devise a tailored strategy to navigate your unique path. I warmly invite you to schedule a free 30-minute consultation on Zoom at www.WintressPatrice.com. Together, we can ignite the spark of transformation, guiding you towards enlightenment, growth, and empowerment.
In closing, Beautiful Souls, I hope this message resonates with you and serves as a catalyst for change. Let it inspire hope, encourage self-discovery, and fuel your journey towards personal fulfillment. Remember, I am here, always ready to share, listen, and guide you.
With Love & Light,
Wintress Patrice
P.S. Beautiful Souls, your feedback is immensely valuable to me and our community. Share your thoughts, experiences, and stories by commenting, sharing, and following me @WintressPatrice on Facebook, TikTok, and LinkedIn. Your insights contribute significantly to our collective growth. Also, don't miss out on the QTO – Queen Talk Only Podcast, Season 2, with new episodes streaming every Sunday morning. In these episodes, we explore the topics discussed in these articles and engage in deeper, enriching conversations. I look forward to connecting with all of you across these platforms. Let's remember – we are all in this journey together, creating our happiness, crafting our destiny.