"When I dare to be powerful, to use my strength in the service of my vision, then it becomes less and less important whether I am afraid."

– Audre Lorde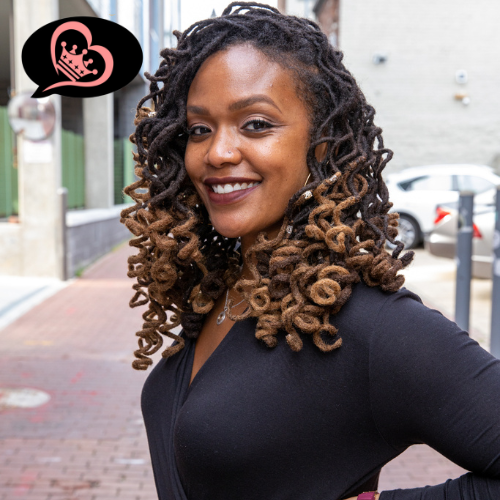 Dear Beautiful Souls,
As I sit to pen this letter, I'm enveloped by a warm blanket of love and a deep sense of gratitude for each one of you. You've willingly embarked on this journey towards self-awareness, self-love, and self-empowerment, and for that, I honor you. I am Wintress Patrice, a Certified NLP Life Coach, the founder of IAWP Life Coaching LLC, and your comrade in this journey towards unearthing your true potential.
Today, I feel compelled to share with you a quote that has been the guiding beacon in my personal journey. These powerful words by Audre Lorde have been etched into my heart: "When I dare to be powerful, to use my strength in the service of my vision, then it becomes less and less important whether I am afraid."
This message, my beautiful souls, is particularly resonant for my Black, Indigenous, and People of Color (BIPOC) readers. I see you. I see your courage, your resilience, and your undying spirit. I acknowledge the unique challenges and rich tapestry of experiences that you bring with you. The road to self-discovery and empowerment may appear overwhelming at times, seemingly littered with obstacles and engulfed in solitude. But I want to assure you, you are not alone. As your coach, your confidante, your guide, I am here to walk alongside you as we navigate this journey together.
I believe in you and the innate power you possess. Each one of you is a repository of untold strength, wisdom, and potential that is yearning to burst forth. This power, this untapped strength, is the engine that will drive you towards your vision, towards your true destiny. To harness this power, to utilize it in service of your vision, is a quest that requires courage, tenacity, and unwavering self-belief. It calls upon you to step into your power, to occupy your rightful space in this world, and to boldly declare your worth.
Fear, my dear ones, is often the unseen barrier that inhibits us from embracing our power. It's an insidious whisper in the back of our minds, sowing seeds of doubt and uncertainty. Fear of failure, fear of judgment, fear of the unknown. But as we march bravely towards our power, as we commit to using our strength in service of our vision, the grip of fear loosens. It fades, becoming less and less significant, until one day it no longer hinders our path. It's a journey, but remember, each step taken in the direction of self-empowerment is a step away from the paralyzing hold of fear.
If you're grappling with these challenges, if you're standing on the precipice, ready to embark on your journey of self-discovery and empowerment, know that you do not have to traverse this path alone. I am here, ready and eager to guide you. As an NLP Life Coach, I can offer you a safe, nurturing space where you can unravel your feelings, confront your fears, and most importantly, discover your power.
In the spirit of empowerment, I am currently accepting new clients for 1:1 life coaching. I wholeheartedly invite you to book a free 30-minute Zoom consultation on my website, www.WintressPatrice.com. Let's set forth on this transformative journey together, hand in hand, with our hearts as our compass.
Engaging in this dialogue is not only enlightening but also an opportunity for community building. I encourage you to share this message, to comment with your thoughts, your experiences,
your dreams. This exchange of ideas and experiences is a key part of our communal growth. Follow me @WintressPatrice on Facebook, TikTok, and LinkedIn for a consistent stream of inspiration, empowerment, and wisdom.
For a deeper dive into these conversations, I warmly invite you to join me for the second season of the Queen Talk Only (QTO) Podcast. The podcast is now streaming every Sunday morning, offering thought-provoking discussions and insights that delve deeper into the themes addressed in these articles. It's our shared space, a platform for dialogue, growth, and genuine connection.
As I bring this letter to a close, my fervent hope is that you seize your power, ignite your vision, and allow your inner light to illuminate the world. Remember, my beautiful souls, you are deserving, you are powerful, and above all, you are loved.
From my heart to yours, I send you an abundance of love and light.
Yours in service,
Wintress Patrice