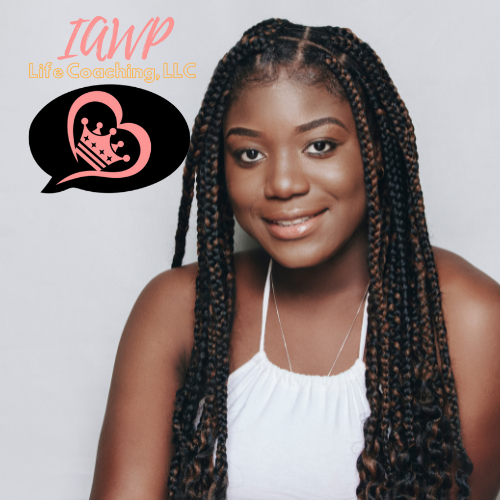 "If I didn't define myself for myself, I would be crunched into other people's fantasies for me and eaten alive."

– Audre Lorde
Dear Beautiful Souls,
My name is Wintress Patrice, a humble guide on this journey we call life. As a Certified NLP Life Coach and the founder of IAWP Life Coaching LLC, my purpose, my true calling, is to help you navigate the meandering paths of self-discovery, empowerment, and authenticity.
As we begin this discourse today, I wish to share a powerful and resounding quote by the prolific Audre Lorde that has touched my heart and guided my mission: "If I didn't define myself for myself, I would be crunched into other people's fantasies for me and eaten alive."
Ponder upon these profound words. The world we inhabit often attempts to mold us, to slot us into preconceived roles and expectations that may not align with our true selves. It is far too easy to get lost in the swirling vortex of societal images and narratives. But let us remember, we are not just characters in an ensemble cast. We are the main characters of our stories, we are the authors, we are the directors of our destinies.
To my cherished BIPOC community, this journey of defining ourselves for ourselves takes on a heightened significance. We are subjected to societal projections that aim to minimize our identities, to eclipse our brilliance. These projections can derail our growth and hinder our fulfillment. Embracing and proclaiming our self-definition is not just an act of self-love, it's a revolutionary statement of empowerment, a beacon of authentic living.
So how do we embark on this journey?
Firstly, we start with self-awareness. It is paramount that we grasp our strengths and weaknesses, understand our passions and fears, acknowledge our achievements and mistakes. When we foster self-awareness, we create a mirror that reflects our true selves, unobscured by societal expectations and unconscious biases.
Then, we need to cultivate the art of self-forgiveness. It's common for us to be our own harshest critics, to hold onto past mistakes or perceive ourselves as lacking. This unrelenting self-criticism is a heavy chain that anchors us in a sea of self-doubt. By learning to forgive ourselves, we release these chains and make room for healing, growth, and joy.
Lastly, we need to commit ourselves to live authentically. Authentic living is about being true to who you are at your core, about breaking free from societal molds, and daring to live a life that reflects your values, passions, and dreams.
If you find yourself struggling on this journey, if you feel overwhelmed by doubt or uncertainty, remember, you are not alone. It's okay to ask for help. If you are ready to take the first step towards your self-discovery and empowerment, I am here to support you. I am currently accepting new clients for 1:1 coaching, where we can journey together towards finding your authentic self and realizing your potential. I encourage you to book a free 30-minute consultation via Zoom on my website, www.WintressPatrice.com.
Beautiful Souls, it is important to remember that the journey of self-discovery and empowerment is not a finite destination, but a continuous path. Stumbling blocks are natural, and it's okay to fall. The most critical part is that you rise again, dust yourself off, and continue your journey with renewed determination.
As we reach the end of this letter, I send you waves of love and light. I invite you to share your thoughts, your experiences, and your feelings in the comments. Your voice matters and can serve as a beacon for others on a similar path. I encourage you to follow me @WintressPatrice on Facebook, TikTok, and LinkedIn for more words of encouragement, shared wisdom, and inspirational guidance.
Lastly, don't forget to tune into our QTO – Queen Talk Only Podcast, now proudly stepping into its second season. Each Sunday morning, we delve deeper into these topics, offering insightful conversation and practical tools to assist you in your journey.
In the spirit of unity and empowerment, I urge you to share this letter with others who might find it helpful. Your stories, your experiences can resonate with others, reminding them that they are not alone, that self-love, empowerment, and authenticity are within their reach.
With all the love and light I can muster,
Wintress Patrice