"When we start the day with a spirit of joy, openness, peace and love, we put the universe on alert, we want more of the same."

Iyanla Vanzant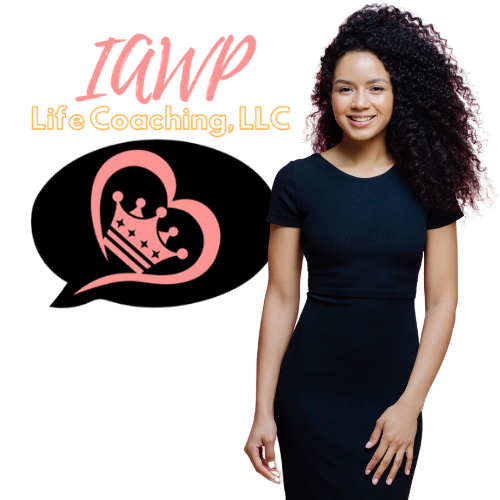 Greetings, beautiful souls, queens and kings alike. Wintress Patrice here, your Certified NLP Life Coach and Founder of IAWP Life Coaching, LLC. Today, I want to share some wisdom on self-love and self-care, inspired by a deeply empowering quote by the inimitable Iyanla Vanzant, "When we start the day with a spirit of joy, openness, peace, and love, we put the universe on alert, we want more of the same." Let's unravel the depths of this profound statement, and explore its implications on our journey to self-discovery and growth.
Living a life imbued with joy, openness, peace, and love is an outward manifestation of self-love. It's an affirmation to the universe that we recognize and honor our worth. This begins with the essential practices of self-love and self-care, which are, indeed, far more than indulgent spa days or retail therapy. They are actions we take to stay in tune with our mental, emotional, and physical well-being.
The journey of self-love is an inward voyage, where we meet our authentic selves. It's about accepting ourselves fully, embracing our strengths, acknowledging our weaknesses, and treating ourselves with kindness and patience. Self-love allows us to foster a sense of peace and happiness from within, without the need for external validation.
Similarly, self-care isn't just about physical care. It involves caring for our mental health, setting boundaries, taking time for rest and relaxation, pursuing passions, and feeding our souls with positivity. It's about respecting our needs and making the time to nurture them.
Yet, embarking on this journey can often be challenging. There may be obstacles and hindrances, but remember, it's a part of the process. These struggles only serve to strengthen our resolve and determination. If you find yourself in the throes of such struggles, reach out! As an NLP Life Coach, I'm here to guide and support you.
At IAWP Life Coaching, we provide personalized services that cater to your unique needs. We're committed to empowering you to overcome challenges and embrace your authentic self. To get started on your journey or to gain better footing, schedule your free 30-minute Zoom consultation through my website, www.WintressPatrice.com.
Remember, you are never alone in your journey. Surround yourself with positive and supportive communities, such as the one we've cultivated at QTO – Queen Talk Only Podcast. Our podcast is a vibrant platform where we dive into a variety of topics that inspire, uplift and empower.
Season 2 of the QTO Podcast, titled "Embrace Your Crown, Empower Your Reign," promises to be a dynamic mix of interviews, practical tips, and power-packed techniques. Each episode aims to guide you to unleash your inner power, and embody confidence and purpose in every aspect of life.
And, of course, your voices matter too. If you have an empowering story to share, or insights that can inspire others, I invite you to join me on the podcast. Let's build a community & uplift each other. To participate, text 267-571-6689 or email [email protected]. Let's amplify your voice and impact lives together!
I encourage you to share this article across your social media platforms and follow @WintressPatrice on Facebook, LinkedIn, and TikTok. Your engagement helps us grow our empowering community. Let's make our journeys resonate, reverberate, and empower others to step into their power.
The journey of self-love and self-care is one that demands dedication and patience. It's not always easy, but the rewards are immeasurable. So, beautiful souls, let's commit to greeting each day with a spirit of joy, openness, peace, and love. Let's signal to the universe that we want more of the same.
As we draw this conversation to a close, remember: Embrace your crown, empower your reign, and above all else, love yourself unconditionally. Life is a beautiful journey, and you are its most exquisite traveler. Until we meet again, dear ones, remember to let your light shine.
With love and light,
Wintress Patrice.