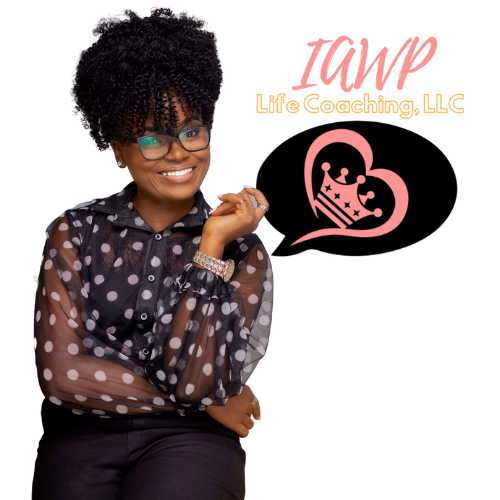 "Do not allow yesterday's garbage to influence your experience today. It is unnecessary to punish yourself for being human."

Iyanla Vanzant
Hello, my Beautiful Souls – all the regal queens and kings gracing this space with your presence. I am Wintress Patrice, your Certified NLP Life Coach and Founder of IAWP Life Coaching, LLC. I find great joy in guiding you through your unique journeys, reminding you that you are human, and that's not only okay but profoundly beautiful.
Iyanla Vanzant, a source of wisdom and an inspiration for us all, once stated, "Do not allow yesterday's garbage to influence your experience today. It is unnecessary to punish yourself for being human." Her words are a stark reminder that every dawn brings a clean slate, that we must forgive ourselves and permit the glorious sun of self-love and self-care to rise within us.
Often, we carry the burdens of our past, letting them cast a dark shadow over our present. The mistakes we made, the missteps we took – these should not define us. We are not the sum of our errors, but the multiplication of our efforts to grow. Remember, my dearest ones, we are humans, not perfect beings. Embrace your humanity. Embrace your flaws. They are the patches that make your quilt of life colorful and unique.
My Beautiful Souls, it's time to turn a new leaf and let go of the self-imposed punishment. It's time to practice self-love and self-care, for they are the gateways to self-improvement and enlightenment. Invest time and energy in nurturing your mind, body, and soul. Revel in your passions, appreciate your unique quirks, celebrate your victories – no matter how small they seem.
As an NLP life coach, I can guide you through this enlightening journey. At IAWP Life Coaching, LLC, we offer specialized services tailored to your unique needs, challenges, and aspirations. Whether you're taking the first step on this journey or find yourself at a crossroads, remember that help is a click away. Visit www.WintressPatrice.com to schedule a free 30-minute Zoom consultation with me. Let's lay the foundation for a fulfilling journey together.
To further fuel your transformation, I invite you to tune in to the second season of QTO – Queen Talk Only Podcast: Embrace Your Crown, Empower Your Reign! This is a space where we, queens and kings, learn to embrace our authentic selves and harness our inner power.
In season 2, we will navigate through a diverse array of topics, from cultivating self-love and discovering your motivation to overcoming obstacles and fostering robust relationships. We will delve into what it truly means to be a queen or a king, empowering you to reign your life with unwavering confidence and purpose.
The most inspiring part of this podcast is the powerful stories shared by our incredible guests. They are the lifeblood of our community, and their voices echo the strength, resilience, and wisdom inherent in us all.
I extend this invitation to you, my Beautiful Souls, to step forward and share your empowering story on QTO – Queen Talk Only Podcast. If you've grown through personal trials, triumphed over adversities, or wish to impart valuable insights, your voice is needed. Reach out to me via text at 267-571-6689 or email [email protected]. Let's turn your journey into a beacon of inspiration for others.
Remember, sharing is a potent tool for connection and empowerment. I urge you to share this article on your social media platforms, comment below, and follow @WintressPatrice on Facebook, LinkedIn, and TikTok. Let's build a robust, supportive community where we inspire each other to rise above and beyond our perceived limitations.
As we wind down, remember this, my Beautiful Souls: You are deserving of all the love, joy, and fulfillment life has to offer. You are deserving of your self-love and self-care. Celebrate your humanity, and embrace the beautiful, imperfectly perfect being that you are.
Sending you all much love and light. Always remember – you are your own queen or king, and it's time to embrace your crown and empower your reign!