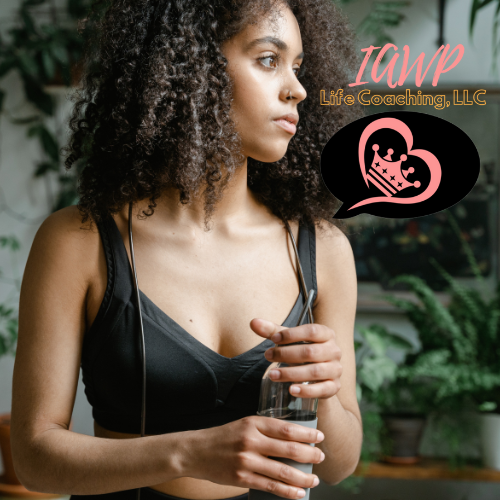 Forgiveness fosters growth, learning, and healing.

Iyanla Vanzant
Hello, Beautiful Souls, Queens and Kings, this is Wintress Patrice, your Certified NLP Life Coach, and Founder of IAWP Life Coaching, LLC. I'd love to illuminate your path today, drawing on the wisdom of Iyanla Vanzant, who said, "Forgiveness fosters growth, learning, and healing."
Forgiveness is a vital catalyst for personal transformation. The process starts by understanding its true essence – it's not about letting the other person off the hook, but about freeing yourself from the chains of resentment, anger, and guilt that hinder your progress and growth.
The first step on this transformative journey is to practice self-love and self-care. Self-love is more than just liking yourself; it's about respecting and accepting who you are, flaws and all. It's a continuous process of nurturing your mind, body, and spirit.
Self-care, a subset of self-love, involves taking conscious actions to promote your overall well-being. This could be taking a relaxing bath, going for a run, reading a book, or meditating – anything that helps you feel rejuvenated and grounded.
The next crucial step is self-forgiveness. There's no denying that we all make mistakes, but holding on to guilt and regret only stunts our growth. Let's not forget, we are humans, designed to learn from our experiences, not to dwell in the past. This is where self-forgiveness comes in – it's about learning from our missteps, making amends where necessary, and moving forward.
IAWP Life Coaching provides the tools, resources, and support you need to navigate this journey of self-forgiveness. We offer a range of life coaching modalities, including shadow work, which can help you face and integrate those parts of your personality that you have denied or hidden.
Shadow work is a transformative process that helps you discover your hidden aspects and bring them to light. By confronting and integrating these "shadow" parts, you learn to accept yourself fully and foster wholeness. It's challenging, yes, but the growth and self-awareness you gain make it all worthwhile.
Aside from shadow work, we also offer NLP (Neuro-Linguistic Programming), a behavioral technology that helps you understand and change your thought patterns and behaviors to achieve your desired outcomes.
On your journey to self-forgiveness, remember this: It's okay to ask for help. No one expects you to do it alone. Whether you're just starting or struggling on your path, IAWP Life Coaching is here for you. Book a free 30-minute consultation on www.WintressPatrice.com to discover how we can assist you.
Another excellent resource is the Queen Talk Only (QTO) Podcast. Season 2, themed "Embrace Your Crown, Empower Your Reign," is packed with interviews, practical tips, and techniques that inspire and empower you to live your best life.
To all my beautiful souls, queens and kings, remember: Your journey, your growth, and your healing matter. They are what makes you uniquely powerful and resilient. Share your journey, your insights, and your growth. Inspire others by sharing this article on your socials and by following @WintressPatrice on Facebook, LinkedIn, and TikTok.
Don't forget, I'd love to hear your empowering stories. Consider joining us as a guest on QTO – Queen Talk Only Podcast. You can reach out to me at 267-571-6689 or email [email protected] to schedule your interview.
Remember, forgiveness is not just about the past, but about your future – your growth, your learning, and your healing. It is the key that unlocks the door to a life filled with joy, love, and inner peace. Embrace forgiveness, for it is in forgiving that we truly start to live.
Sending you all love, light, and empowering vibes. May you continue to embrace your crown, empower your reign, and rise above all challenges that come your way. Together, we can forge a path to forgiveness and self-love. Together, we can create a world where every queen and king reigns with confidence, purpose, and grace. 👑✨